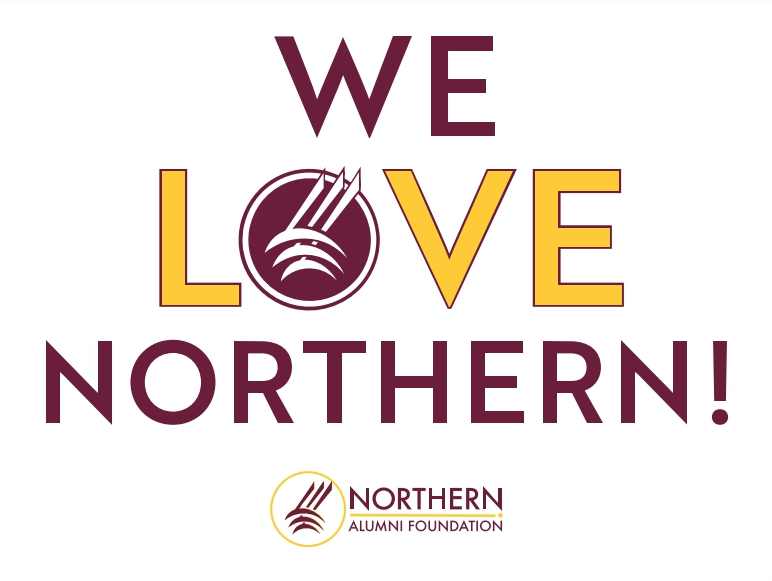 Join us in welcoming back MSU-Northern students and faculty by displaying one of our "We Love Northern" yard signs or posters from August 15th through Homecoming (sometime in October). 
Students who are moving back to Havre may have left suddenly last Spring, and the new class of first-year students are starting a semester like none other! Let's show them that they are welcome in our community. Read our Executive Director's take in the Havre Daily News by clicking here.
As of 8/18/2020, we have distributed all of our yard signs. We still have window posters available! They are perfect for your home or office! Contact the Foundation Office for more information. 
(406) 265-3711
alumni@msun.edu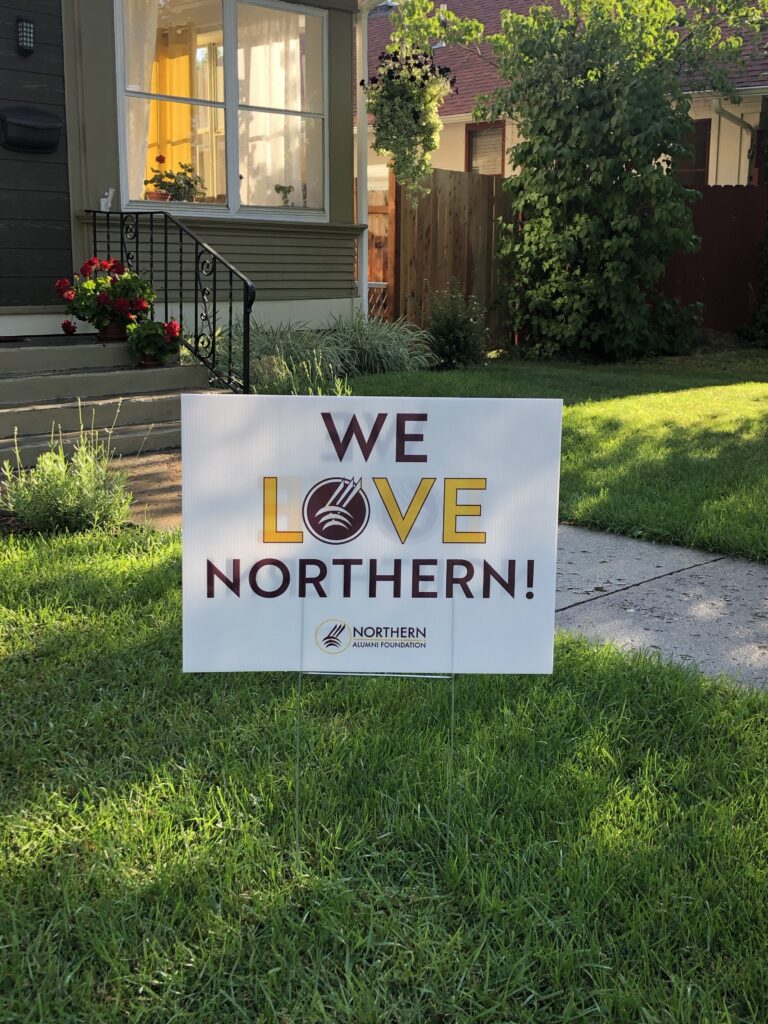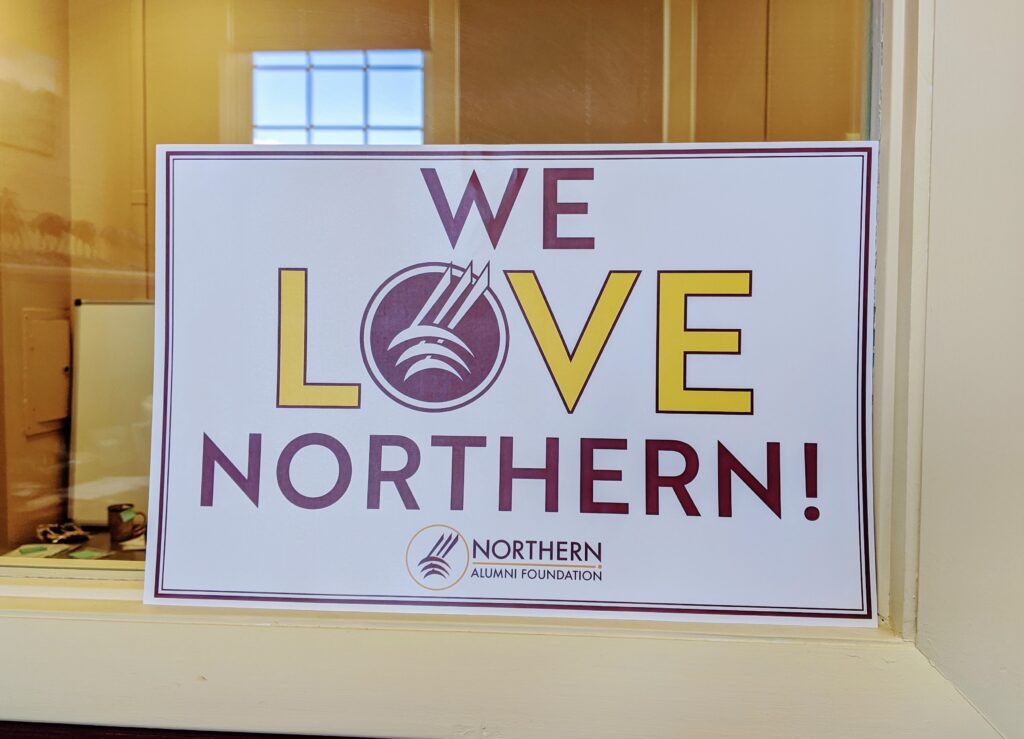 These yard signs are lightweight, durable, and good for all kinds of celebrations! Break them out every year when students return, during Homecoming week, or during Graduation to show your Northern pride.