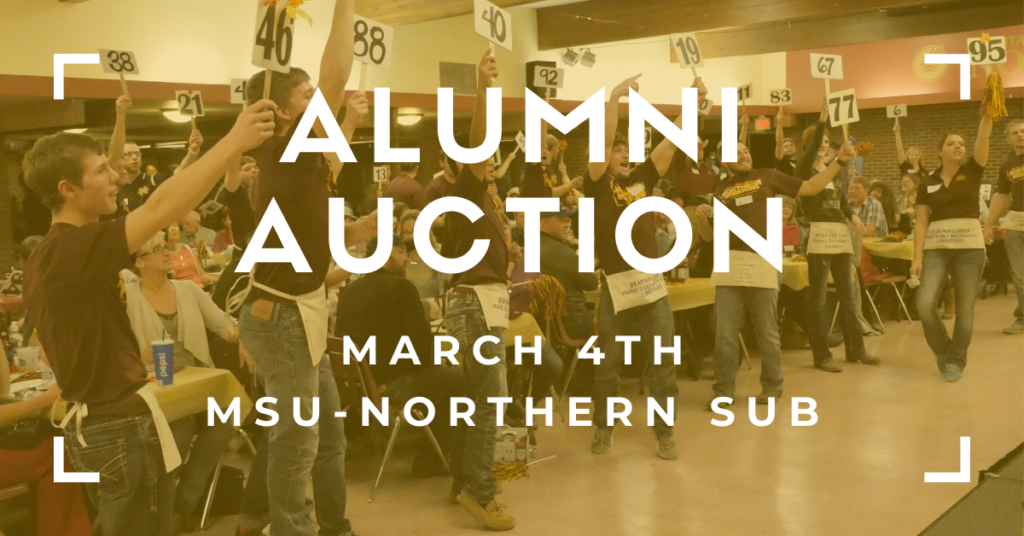 Join us on Friday, March 4th for a night of fun and fundraising!
The Auction is back! More details are coming soon, but for now know that your favorite event of the year is scheduled for this March! This event will have a capped headcount!! Reserve your tickets today before they're gone.
Ticket and table purchases are non-refundable. You must be 18 years old or older to attend the Auction.
Tickets are $20 per person. Doors open at 5pm, and the Auction starts at 6pm. Your ticket guarantees your seat, and you will enjoy a catered appetizer bar by MSU-Northern Dining Services. Buy your tickets using the form below. 
Reserved tables are also available for $500. They seat eight guests, you get a prime position in front of the stage, and your first drink is free! To reserve a table, call (406) 265-3711. 
Interested in donating to the Auction? The Auction is a huge success because of the generous support of businesses and individuals all across the Hi-Line who donate gift cards, specialty items, baskets, cash, or experiences! If you're interested in becoming one of our AWESOME supporters, contact the Foundation today!
Volunteers Wanted! Do you want to attend the Auction for FREE and get involved with a fun organization? Volunteer with us to help run the Auction! Contact us to get started. 
**Notice: The Alumni Auction is subject to campus policies and procedures, these will dictate COVID protocols.
Contact us:
We are located in Cowan Hall, room 305 on the MSU-Northern Campus. Our office is open 8am – 5pm every day. 
Call us: (406) 265-3711
Email us: alumni@msun.edu