Tillman Field, Phase II:
Aurora Complex

On the Horizon: Northern Equine Center
We're just getting started.
Project Spotlight: More than a Field
Donate or pay your pledge here!
Many generous people have given to our Phase I campaign. Thanks for bringing football HOME to Northern! Click the link below to see if your name is on the donor wall.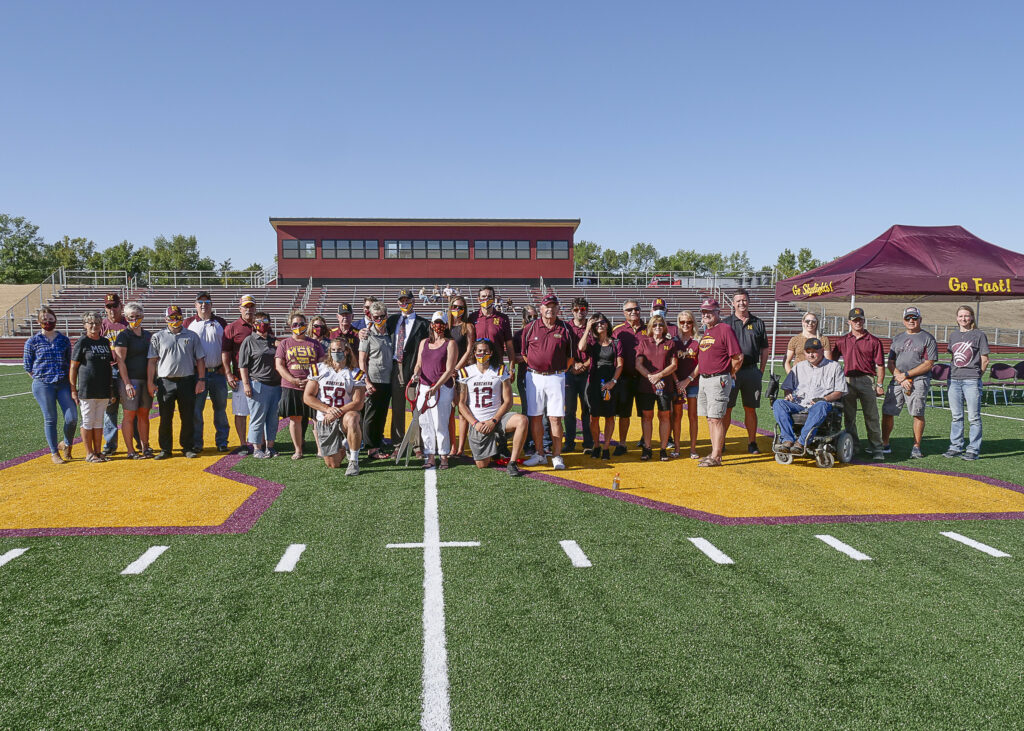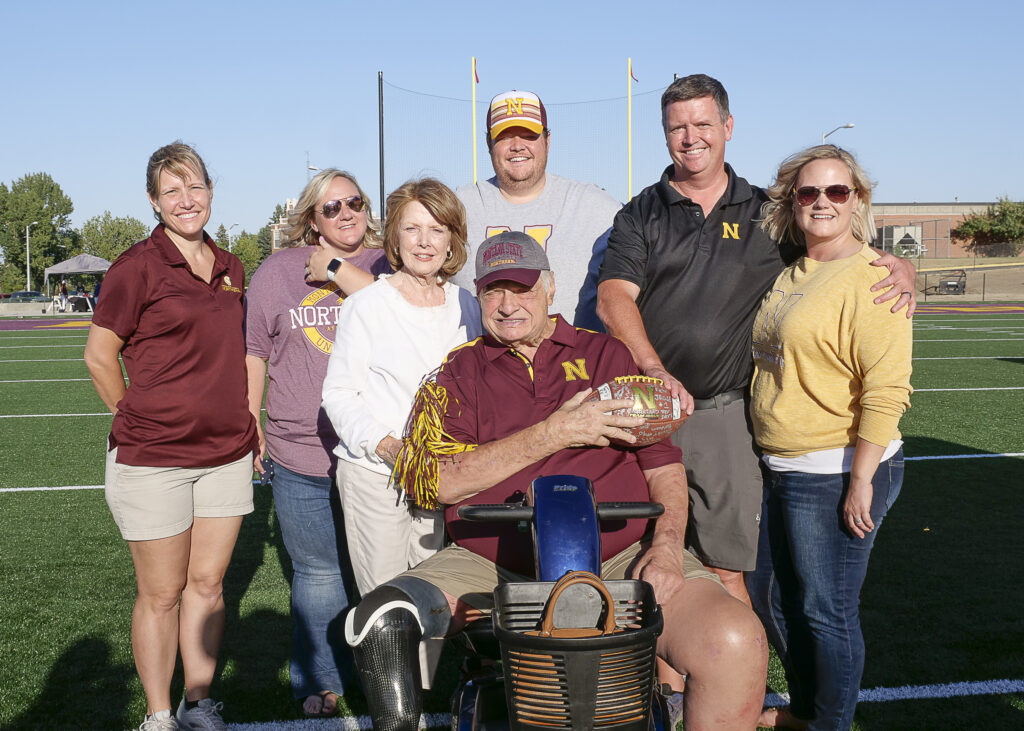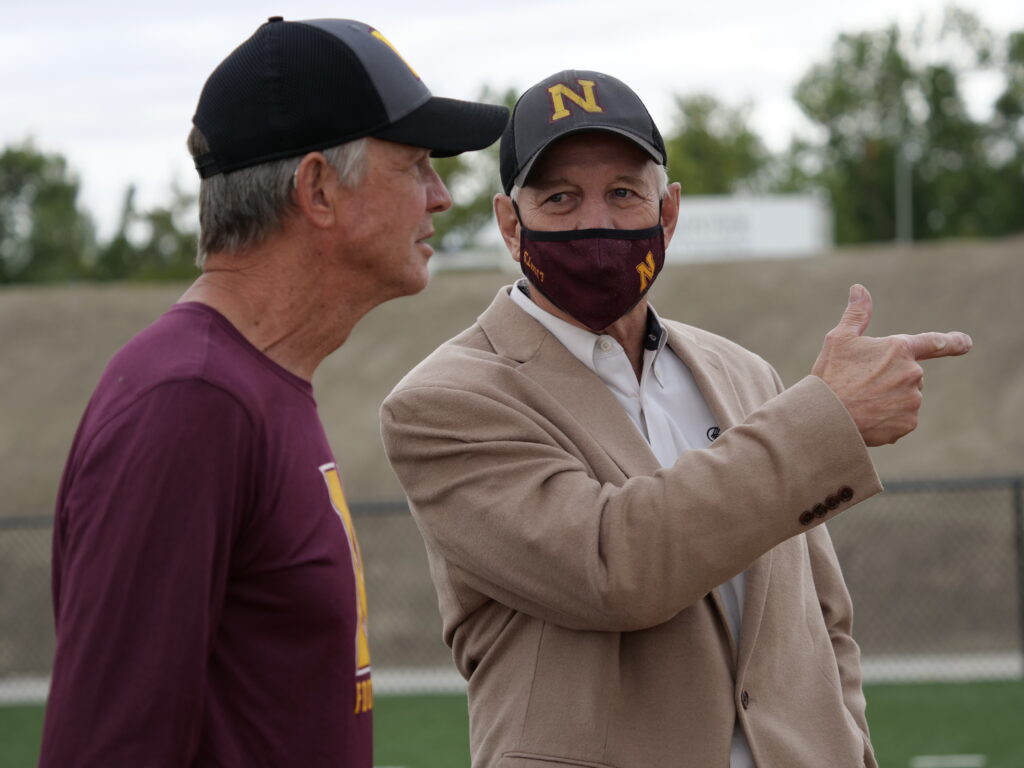 Tilleman Field changed the landscape of Northern. Literally.
We did it. Together! We are so thankful for the generous gifts and the impact they will have on Northern students for years to come. With private donations exceeding $3M, we achieved what many thought would be impossible. We brought football back to campus and now have a beautiful turf field – the first in a 100 mile radius. This will not only be the home for the Northern Lights football team, it will also be a gathering place for graduations, camps, fundraiser, and concerts. This will open up the community of Havre to opportunities to bring people to town and give an economic boost to the region of north-central Montana.
On September 17, 2020, the Montana Board of Regents approved the name Tilleman Field to honor the late Mike Tilleman, who was instrumental in bringing football back to Northern, and his family. Our first home game (pushed out due to Covid-19) is scheduled for March of 2021.
What's next? In the future, Chancellor Kegel's vision is to build the Northern Multipurpose Center (NMC). The NMC will consist of a 3 tiered events center that includes team locker rooms, classrooms, and wellness space. It will also include a new parking lot on the north side of the building as well as a gift shop and kitchen.
We invite you to make make a contribution to help us build our stadium. Independence Bank of Havre is offering a loan to the Foundation at 0% interest for all pledges to the project.
If you pledge $5,000 or more today, you will be added to the Donor Wall at the Stadium
Donor wall levels are :
Gold Level $100,000+
Silver Level $25,000+
Bronze Level $5,000+
And we celebrate all donor gifts on our virtual wall which you can see by clicking here.
Make a Pledge or Donation